Summer Classes begin June 1st Click Link Below for our class schedule, times, tuition etc.
You can also find the schedule under Forms & Downloads.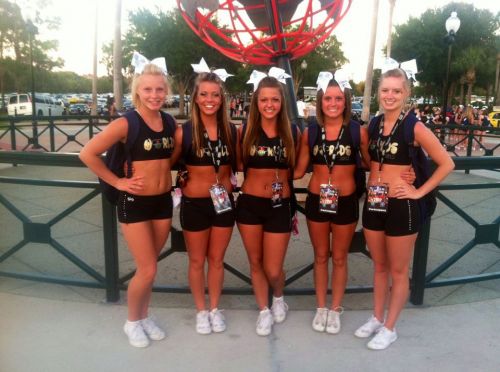 Congratulations CEA Junior ICE....
US Finals Champions!! Junior Level 2!
Sat April 13, 2013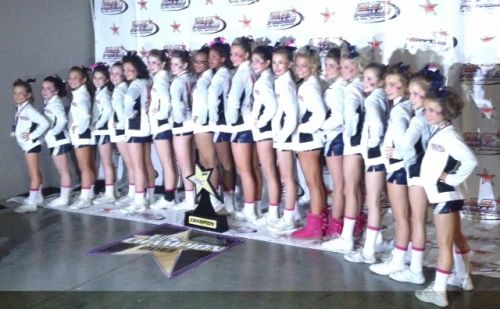 You Can Read This Better Under Forms & Downloads! (see left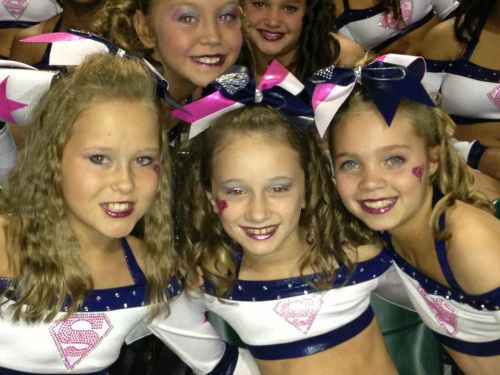 NOW ENROLLING FOR ALL CLASSES & 2014-2015 ALL STAR TEAMS!
Capital Elite All Stars Senior Level 5 Team Earns their First Ever WORLD'S BID!
Watch Them In Action!!!!
The Worlds Cheerleading Championships held in Orlando Florida...over 400 teams from all 50 States and 40 Countries!
Congratulations Senior 5 "THUNDER" AND CAPITAL ELITE
for being the first gym downstate to earn a World's BId!
What an Accomplishment !!!!
That's Why Capital Elite Storm IS SPRINGFIELD'S FINEST ALL STAR CHEERLEADING GYM!
Contact CEA for more information! 670-2652 Mon-Thu 5-9pm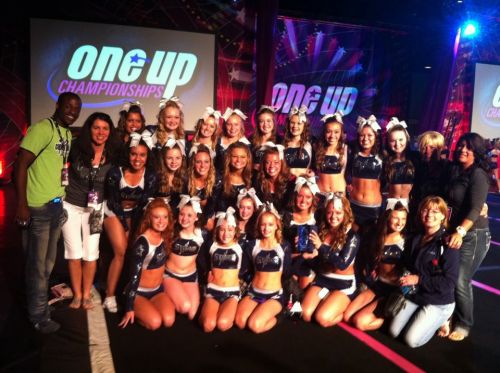 Sign Up for Classes Year Round... Call 670-2652
See Class, Schedule, Fees on left
Sign up for Any Class - Any Time - Year Round!
Seven Squads, Ten Coaches..... One BIG Family!
Classes We Offer....
Tumbling Beginner to Elite, Competitive Cheerleading Squads starting at age 4, Flyer Classes, Jr & High School Stunt Group Training, Private Camps, High School Private Squad Tumbling, Recreational Cheer and PreSchool Gymnastics, plus the Tumblebugs....a bus filled with gymnastics mats and pint sized equipment teaching local daycare students gymnastics and tumbling! See Classes for Days & Times....Call for a FREE TRIAL CLASS for any of our programs!
See "forms" to download Schedule, flyers & registration forms!
Started in June of 2006, we have grown from two squads to nine all star squads in six short years! We are the only All Star Gym in Illinois Outside of Chicago & St. Louis that has Level 5 Competitive All Girl All Star Team! One of the highest levels in our industry! We are now servicing 10 local daycares with gymnastics and tumbling lessons on our Tumblebugs Bus teaching over 150 PreSchool Age Students! We have a highly experienced, educated, and fully USASF (United States All Star Federation) Certified staff. (The only gym in the area that has this!)
We have students from all over...Springfield, Chatham, Williamsville, Sherman, Rochester, Riverton, Nokomis, Pekin, Peoria, Athens, Auburn, Havana, Jacksonville, New Berlin, Loami, Hillsboro, Taylorville, Virden and more! We are located in Springfield on Dirksen Parkway. We have hopes and dreams of building the biggest and best cheerleading facility in the area in the future! You can help us continue to grow by calling the gym at 670-2652 and schedule your child for a FREE Trial Lesson! Don't hesitate call today! We also offer Birthday Parties, Field Trips, and Private Choreography for Junior & High School Squad, plus Summer Camps for Squads.
Always call in the evening between 5-9pm for more information - we are closed during the day!
(217) 670-2652 Springfield
If you can't get a hold of us at the gym call Debbie on her cell anytime at 299-5164, she doesn't mind!
We want you in our program!
To take a FREE trial lesson, please check out our gym schedule under "classes" and email Debbie at capitalelite1@yahoo.com, or call the gym at 670-2652 in the evening or Debbie's cell anytime at 299-5164 to schedule a time for your child to try Capital Elite! Email's are checked 3-5 times a day!
The Best Time To Call to speak with an Elite Staff Member:
Monday thru Thursday 5:30-8:30pm
Saturday's 9:30am-12:30pm
Friday's Closed
Sunday's 2:00pm-9:00pm
(no front desk staff on Sunday)